Office Staff
Tyler Cooper
Practice Administrator
Tyler Cooper is the practice administrator for Ear, Nose & Throat Associates of Corpus Christi. He earned his Bachelor of Business Administration from Texas A&M Corpus Christi and his Master of Business Administration from The University of Texas at Tyler. Mr. Cooper is a Captain in the U.S. Army Reserves where he serves as a Medical Service Officer in a Combat Army Support Hospital.
Sheri Brandt
Human Resource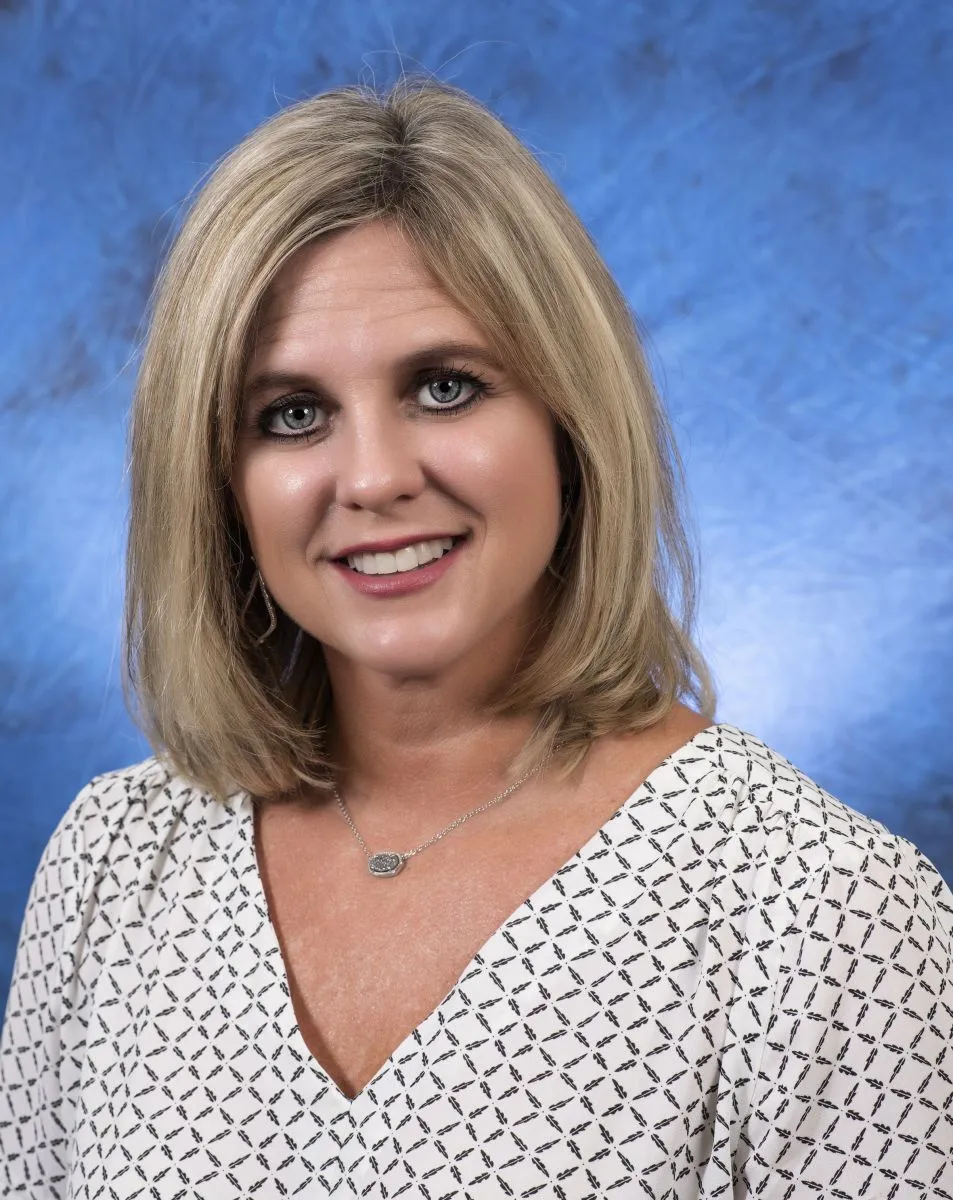 Sheri Brandt has worked for Ear, Nose & Throat Associates for over 25 years. She started at ENT as a patient coordinator and was promoted to Front Office Supervisor. Upon completion of her Bachelors of Education from Texas A&M Corpus Christi, she taught early childhood development at Flour Bluff ISD. While teaching she earned her Master of Education from her Alma matter and went on to teach at Saint James Episcopal School. Sheri left her teaching career 2013 and decided to join ENT once again. Sheri currently works as ENT's Human Resource, Payroll, and Accounts Payable Specialist.
Sandra Cavazos
Front Office Supervisor
Sandra Cavazos has worked for Ear, Nose and Throat Associates for over 17 years. She began her employment with ENT as an operator and has held several different positions within the practice before being promoted to Front Office Supervisor. She is responsible for supervising the Patient Coordinators and ensuring the smooth operations of the Front Office.
Sylvia A. Gonzales
Business Office Manager
Sylvia A Gonzales is the Business Office Manager for Ear Nose & Throat Associates. She went to Victoria College for Business Administration. Sylvia has been with ENT for over 26 years and has over 40 years of experience in medical billing, coding, credentialing, collections, workers compensation, insurance and precertification.
Brenda Flores
Nursing Supervisor
Brenda Flores has been employed with Ear, Nose and Throat Associates for over 15 years, where she started as a Medical Assistant. She later pursued her passion for nursing and furthered her education to earn her vocational nursing license and has been practicing as the nursing supervisor since 2015. She oversees a team consisting of Registered Nurses, License Vocational Nurses and Medical Assistants. Although she enjoys her duties as a supervisor, she still goes above and beyond in assisting her team with daily patient care while maintaining an enjoyable yet functional atmosphere.
Theresa Antunez
Allergy Supervisor
Theresa Antunez is the Allergy Department Supervisor at Ear, Nose and Throat Associates of Corpus Christi. she started her career with ENT Associates as a Certified Medical Assistant in 2014. She later graduated from VBMC School of Vocational Nursing and received here LVN License in 2017. Theresa and the Allergy Department team continuously strive to provide quality care and education to the patients of ENT Associates.
Buc Brown
Information Technology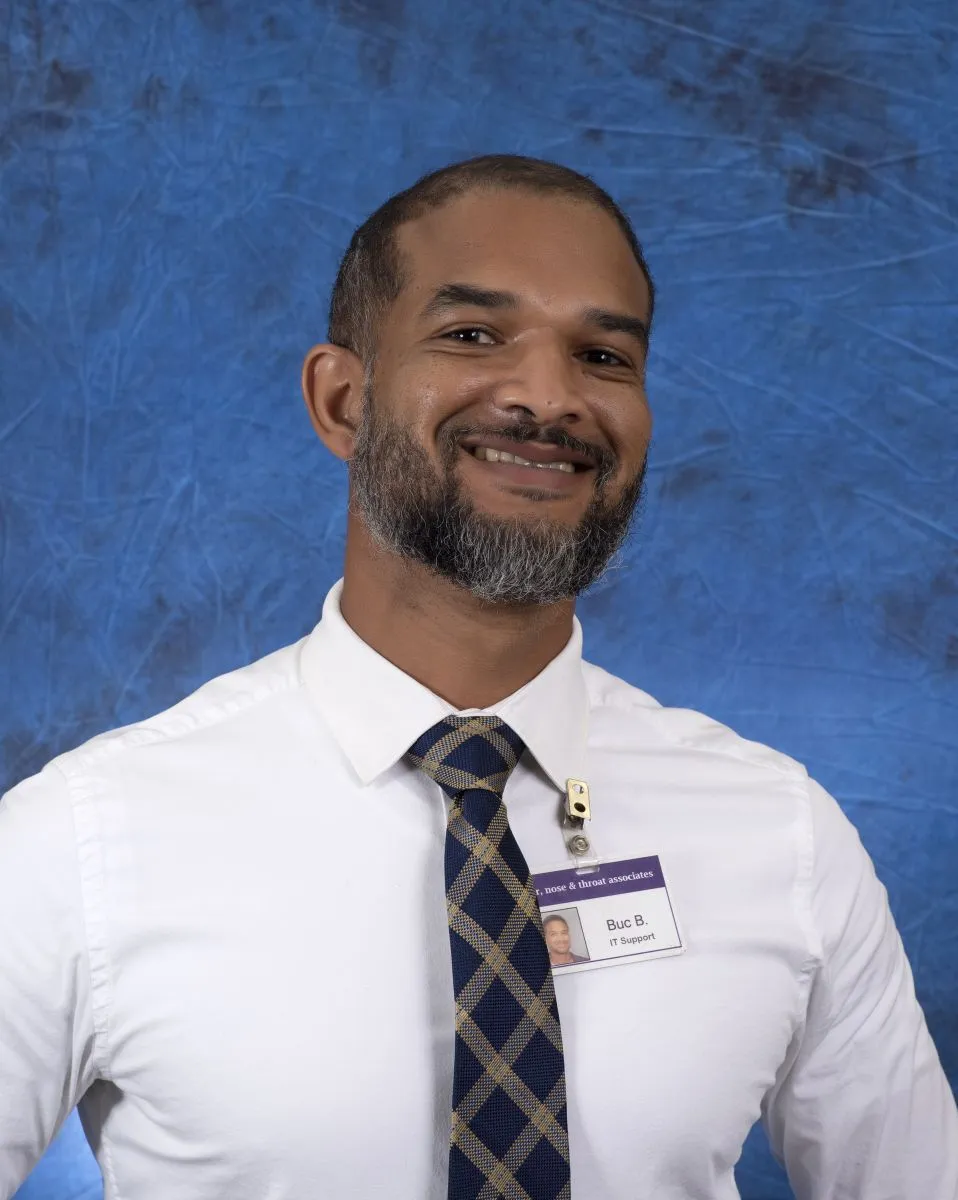 Lawrence "Buc" Brown has an impressive background in technology having been in the industry for over 14 years. His IT experience has led him to develop technical and security solutions for several industries including; destination travel marketing, oil and gas, as well as healthcare. He is a graduate of Del Mar College in Corpus Christi, Texas. He received Deans' List Honors in-route to a degree in Computer Information Systems. He also holds Microsoft certifications and is always up to date on technology innovations, news, and trends. Buc played a vital role in the transition to ENT's electronic medical records system, eClinicalWorks, and currently maintains all information system networks for ENT.
---
Ear, Nose, & Throat Associates of Corpus Christi
5959 S. Staples Suite 102
Corpus Christi, TX 78413 US